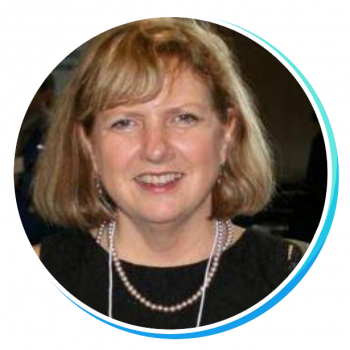 Seonaigh MacPherson
Professor and Coordinator of the MBTL Graduate Certificate
AMS2022 Learning Session
Preparing Mindfulness Teachers to Serve Marginalized and At-Risk Communities
This session is an interactive case study of a pilot field experience project for students enrolled in a graduate mindfulness-based teaching and learning (MBTL) graduate certificate in British Columbia. The "Building Social-Emotional Resiliency (BSER) through Mindfulness in Key Organizations Serving At-Risk Populations in the Eastern Fraser Valley" project was designed to place pairs of MBTL students, supported by an MBTL alumni mentor, in key community organizations to implement a trickle-down mindful community approach in their teaching. Five sites were selected with key community partners, including the Ministry of Child and Family Development, the Chilliwack School Division, the Abbotsford School Division, Hope Transition House, and University of the Fraser Valley's Counselling and Student Wellness program. The students designed and delivered a short 3-hour pilot in early spring, followed by a more elaborate 12- or 24-hour mindfulness program later in May and June. These programs were intended to train the participants in mindfulness while teaching them skills to support other, more at-risk and vulnerable learners with whom they worked or had contact.
The model was used to foster mindful communities through key agencies while enhancing access to mindfulness for those with less direct contact with mindfulness-based education. For the MBTL trans-professional teachers in training, the experience was designed to offer a more safe and supported way to learn to navigate organizational structures and contexts to deliver trauma-sensitive and -informed MBTL. The project includes four key impacts or activities affecting: a) practical MBTL teacher education; b) models to cultivate mindful communities beyond mere individuals via pivotal organizations; c) models using mindful communities to extend impacts to more marginalized or at-risk populations; and, d) a research component examining "critical incidents" as learning moments for both MBTL teachers and teacher education.
Seonaigh MacPherson
As a student and practitioner of mindfulness for the past 45 years, Seonaigh (pronounced Shaw'nuk in Scottish Gaelic) has benefited from the full spectrum of approaches to mindfulness, from more traditional Buddhist teachings and learning environments in Sri Lanka and India (with Tibetan refugees) through to the secular-scientific research, studies, and practices associated with MBSR and MBCT, which she is certified to teach. She received her Ph.D. from UBC in 2000 for a dissertation on intercultural curricula and education at a Tibetan Buddhist monastic institution for Tibetan refugee women in India. In 2015, after launching the Mindful Communities initiative in the eastern Fraser Valley, Dr. MacPherson founded and now coordinates the first for-credit graduate programs in mindfulness in Canada, the Mindfulness-Based Teaching and Learning (MBTL) graduate certificate program at the University of the Fraser Valley, she has continued to work to further the integration of mindfulness approaches in a range of teaching and clinical professions. Some of her unique contributions include explicit approaches to curriculum design in MBTL to integrate mindfulness across the curriculum and to provide bespoke programming for clinical and at-risk populations. In 2021-2022, she was awarded a strategic initiative fund grant at UFV to support the piloting and research of a unique trickle-down mindful community approach that placed MBTL graduate students in key institutional programs aimed at indirectly serving marginalized and at-risk populations. A book on MBTL: An Emerging Trans-Professional Practice that she co-authored with Dr. Patricia Rockman is soon to be released by Routledge in Winter 2023. Currently, Seonaigh lives in Chilliwack, BC, and serves as a Full Professor in the Department of Adult Education at the University of the Fraser Valley.