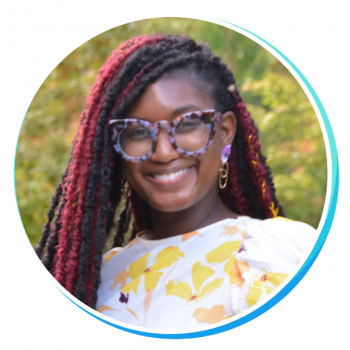 QuiAnne' S. Holmes, M.Ed.
Principal CEO & Consultant of HEAL
AMS2022 Learning Session
Mindful Advocacy: Exploring Decolonizing Strategies for Racial Equity Work
Inspired by the bystander intervention model, Mindful Advocacy integrates mindfulness practices and decolonized approaches to adapt and expand five de-escalation strategies: distract, delegate, document, delay, and direct. Traditionally, these five D's of de-escalation have been community-based interventions to disrupt experiences of violence and harm (e.g., harassment, interpersonal violence, microaggressions) while maintaining community power and safety. Mindful Advocacy aims to intervene and respond to instances, spaces, and interactions that maintain and/or replicate the violence and harm of white supremacy. The adapted approach utilizes determine, delegate, document, delay, and direct as its five core strategies. During our session, we will:
(1) experience mindfulness and grounding practices
(2) examine adaptable direct approaches and
(3) review each strategy that can help us create inclusive, accessible, and supportive services, spaces, and systems (e.g., practicing direct compassion; resource and relational mapping to effectively delegate)
QuiAnne' S. Holmes, M.Ed.
QuiAnne' Holmes, M.Ed., is a Black woman who strives to provide participants opportunities to learn about the interconnectivity of wellness in their lives through educational workshops, delivering experiential programs within broad areas of community engagement, leadership development, cultural competency, social action, and marketing; focused on practicing self-compassion, agency, and liberation. She has committed herself to cultivate and shaping sustainable holistic wellness programming and support to designated communities and environments. She is a skilled facilitator, bringing a dedication to supporting personal growth and development within the context of institutional and community missions. Her background is diverse in nature, including but not limited to a Fulbright Teaching Scholarship in which she developed her own teaching curricula and interactive workshop series in South America, a research partner of the Action Research Collective, an initiative that utilizes critical and participatory research to teach ethical and effective research practices while answering questions vital to student success, a certified Koru Meditation instructor, and more. Last but not least, as -isms continue to evolve and affect the ways in which we show up and exist, QuiAnne' is committed to ongoing education, learning, and in some cases "unlearning," practices to create safe and inclusive environments.