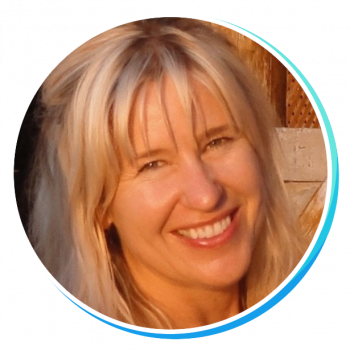 Natalia Fister, B.En, B.Ed, CYA-E-RYT Gold
SMART Facilitator / Associate Mindfulness Facilitator / Hatha Yoga Teacher Mindfulness Everyday
AMS2022 Learning Session
Guiding Mindful Movement with the Attitudes of Mindfulness
For Mindfulness Facilitators, Educators and Helping professionals:
This hour long workshop will feature creative approaches and provide resources for mindfulness facilitators and teachers to use at in professional, educational and community settings. For many practitioners, movement is one of the doorways into the practice, and more mindfulness-based workshops and courses have increasingly allowed more time in their workshops for mindful movement. This can be challenging for facilitators and teachers who are have not received professional training. The workshop merges the two wisdom streams of Hatha Yoga and Mindfulness, exploring the essentials of guiding mindful movement in a way that enhances self-awareness and enhances the mind-body connection for participants and incorporates options for diversity, including but not limited to: race, ethnicity, gender, socio-economic status, age, body size and shape, religion, nationality, sexual orientation, physical or mental health and physical or cognitive abilities. The focus of mindful movement instruction is bringing awareness to the sensations in the body and noticing when the mind has wandered and then gently bringing the attention back to sensations in the body, intentionally cultivating greater awareness of and groundedness in the body, while noticing what is happening in the mind and emotions. The workshop will offer movement flows that compliment the themes of Mindfulness-based interventions (MBSR, MBCT, SMART) and provide information required to guide mindful movement/yoga practices safely and authentically, demonstrating modifications, posture options, clarification of contraindications, and a variety of movement flows, including the use of visualizations, that intentionally incorporates the attitudes of mindfulness. It will utilize and show the effective use of language that is invitational.
Natalia Fister, B.En, B.Ed, CYA-E-RYT Gold
Natalia Fister is a retired high school teacher, with extensive yoga training. She is the creator of grade 11/IDC3O "Mindful Yoga and the Art of Happiness" course and a grade 12/IDC4U "Mindful Yoga and the Philosophy of Wellness" courses, and the Mindful Yoga Teacher Training (MYTT), a one-year dual certification program in Mindful Yoga and SMART for Educators and Helping Professionals.