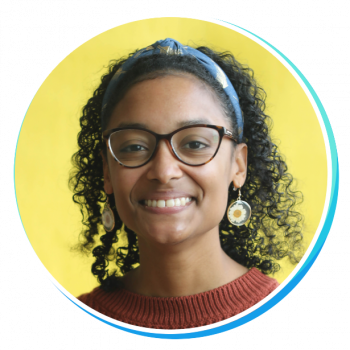 Megan Stanley, MSW
Facilitator
AMS2022 Learning Session
Mindful Advocacy: Exploring Decolonizing Strategies for Racial Equity Work
Inspired by the bystander intervention model, Mindful Advocacy integrates mindfulness practices and decolonized approaches to adapt and expand five de-escalation strategies: distract, delegate, document, delay, and direct. Traditionally, these five D's of de-escalation have been community-based interventions to disrupt experiences of violence and harm (e.g., harassment, interpersonal violence, microaggressions) while maintaining community power and safety. Mindful Advocacy aims to intervene and respond to instances, spaces, and interactions that maintain and/or replicate the violence and harm of white supremacy. The adapted approach utilizes determine, delegate, document, delay, and direct as its five core strategies. During our session, we will:
(1) experience mindfulness and grounding practices
(2) examine adaptable direct approaches and
(3) review each strategy that can help us create inclusive, accessible, and supportive services, spaces, and systems (e.g., practicing direct compassion; resource and relational mapping to effectively delegate)
Megan Stanley, MSW
Megan Stanley is a social worker, educator, and organizer whose work is shaped by Black, queer feminism and emergent strategy. She received her Master's in Social Work from the University of North Carolina at Chapel Hill with a focus on Community, Management, and Policy Practice. Within her professional career, she has served as a community educator and curriculum developer to bring local civil rights history into student dialogue, consciousness, and awareness; racial healing practitioner to advance Dr. Gail Christopher's national Truth, Racial Healing, and Transformation Movement; and facilitator in the areas of racial equity and justice, community engagement, and de-escalation training to provide community alternatives to policing. As an organizer, she is deeply committed to promoting and supporting the health, safety, and wellness of Black folks. At present, this investment is seen through her involvement with The Blacker the Brain Mental Health Collective, an interdisciplinary space that explores the intersections of healing through decolonization of joy, pleasure, and mental health.