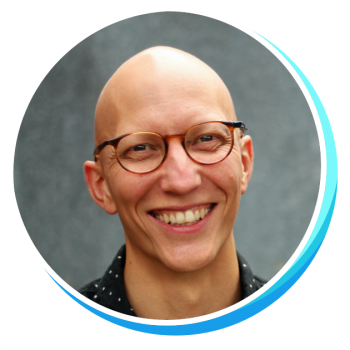 Jamie Bristow
Director of The Mindfulness Initiative
AMS2022 Learning Session
Meeting the Climate Crisis From the Inside Out
Climate change is a physical reality, demanding political and practical solutions. But its inner dimension, overlooked entirely by mainstream approaches, is a human crisis of relationship. Jamie's research and recent policy report outlines the relevance of mindfulness and compassion practices in addressing the endemic disconnection from self, others and nature at the root of the climate crisis.
In this session we will explore the cognitive and emotional foundations of conscious connection and discuss the potential for mindfulness and compassion practices to be developed into powerful enablers of reconnection, fostering both greater resilience and more appropriate responses to global sustainability crises.
Jamie Bristow
Jamie Bristow is Director of The Mindfulness Initiative, a policy institute about mindfulness and compassion training that grew out of a programme of mindfulness teaching for politicians in the British Parliament.
The Mindfulness Initiative provides the secretariat to the UK Mindfulness All-Party Parliamentary Group and helped politicians to publish the seminal Mindful Nation UK policy report. Jamie now works with politicians and other decision-makers around the world to help them make trainable capacities of mind and heart serious considerations of public policy and has supported the introduction of mindfulness courses in over 10 national parliaments. He is the author of several publications including Mindfulness: Developing Agency in Urgent Times.
Jamie was formerly Business Development Director for Headspace and has a background in climate change campaign communications, advertising and software development.
Jamie is also a mindfulness teacher and a teacher-in-training in the Insight Meditation tradition that's associated with Gaia House, IMS and Spirit Rock retreat centres. His teachers and mentors have included Stephen Batchelor, Rob Burbea and Christina Feldman.