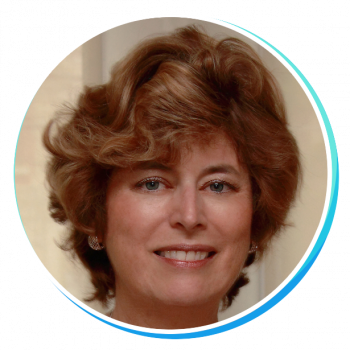 Jacqueline Gardner-Nix MBBS, PhD, MRCP(UK)
Mindfulness Teacher, GP Psychotherpist, Associate Professor
AMS2022 Learning Session
Health Care Communication Influences Suffering: How Mindfulness Training Helps
We examine challenges many of those living with chronic conditions encounter when consulting health care professionals to find solutions and support. We hear from them in our many mindfulness-based group encounters in which discussions of these harms have emerged, often adding to their trauma. The platinum rule: "to treat persons how they wish to be treated" can be hard to achieve for those living with complex chronic conditions, being treated in our current Canadian "siloed" health systems. The biopsychosocial and spiritual models of care are most relevant especially when clinically managing those with hard-to-treat conditions. Respect, dignity, equity, and compassion must be preserved in all patient encounters.
Training in Mindfulness for health care professionals provides insights in working with those with chronic conditions as well as nurturing compassionate communication and strategies. Attitudes inherent in Mindfulness practice are key to achieving competency in delivering person-centred care. Additionally, education in how to better work with those in the LGBTQ and BIPOC communities is urgent: inherent biases conferring stigma by treating health care professionals must be self-identified and mitigated.
Establishing universal precautions in communications in health care could reduce the harms that have been discussed in our patient programs and could be rooted in trauma-sensitive, trauma-informed and compassionate mindfulness communication strategies that we constantly practice as Mindfulness facilitators and practitioners. What these precautions could include will be discussed.
Jacqueline Gardner-Nix MBBS, PhD, MRCP(UK)
Dr. Jackie Gardner-Nix, MB.BS (the British equivalent of MD) PhD is an Associate Professor at University of Toronto in the Dept. of Anaesthesia, the coordinator of a team instructing the Applied Certificate in Mindfulness-Based Chronic Pain Management Facilitation for University of Toronto School of Continuing Studies (UTSCS), and a GP-focused practice physician in chronic pain and psychotherapy.
She has sub-specialized in Mindfulness group therapy for those suffering chronic pain and stress since 2001, working out of St Michael's Hospital's and Sunnybrook Health Sciences Centre's Pain Clinics from 2001 to 2015 as a physician associate in the Departments of Anaesthesia. She has delivered group work into at least 50 facilities across Ontario via telemedicine. She was awarded her Associate Professorship on the basis of innovation in her field, and has published papers to contribute to efficacy data. She also co-authored a book: "The Mindfulness Solution to Pain" (New Harbinger Publications, Oakland Ca. USA, 2009) which has sold over 22,000 copies throughout North America.
She established NeuroNova Centre for Mindful Solutions Inc. (NNC: www.neuronovacentre.com) in 2012 to develop trainings for other health care professionals interested in facilitating the Mindfulness-Based Chronic Pain Management (MBCPMTM) program that she had designed, and which incorporated trauma-informed trauma-sensitive and compassionate strategies and communication. She and her team also provide mentorship for health care professionals working in the area of Mindfulness for chronic pain and stress, setting up Master classes starting in March 2021 that are "drop in" and occur 2 to 3 x a week.
Currently, in her retirement years, she oversees and is one of the instructors through UTSCS for the MBCPMTM facilitation training program, an 80 hour certificate training, and provides some of the mentorship in NNC's Master classes. She facilitates the occasional program directly to patients, delivering 2 x 13 week programs in the last year to veterans and first responders. Group sizes for the patients' MBCPMTM programs are typically 10 to 15 participants.
All trainings and patient programs went online in March 2020, a successful pivot, especially for persons living with chronic pain. In addition, the online facilitator trainings were able to attract learners world-wide.
She also sees the benefits of mindfulness training to enhance and extend health care professionals' insight and compassion for those suffering chronic disease, qualities which need to be a core competency and are directly linked to positive patient outcomes.
Jackie lives with her husband and Labrador in Port Hope Ontario, and they share 6 grandchildren.