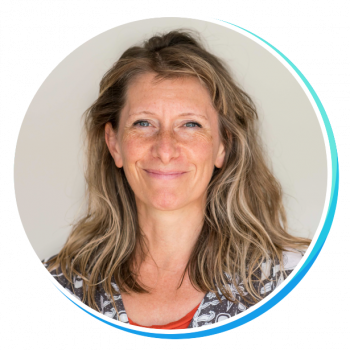 Clare Barton-Harvey
Artist, Tutor, Mindfulness Teacher / Trainer & Mentor
AMS2022 Learning Session
Drawing And The Art of Mindfulness
This 60 minute session offers participants an opportunity to explore the enriching relationship of drawing and mindfulness and how they can support us to access our innate well-being, creativity and emotional resilience. Combining theory and practice the session will explore how the two disciplines relate through a variety of guided mindfulness and drawing approaches offering playful exercises for integrating mindfulness into a simple daily routine.
The session will reference and explore some core mindfulness principles and their application in drawing/creative practice, namely:
openness (beginners mind)
curiosity
kindness (non-judgemental awareness)
clarity/discernment (wisdom)
During the session I will demonstrate simple mindful drawing exercises for connecting into creativity and will offer a variety of approaches for building resilience, counteracting the judging mind and cultivating adaptive coping. I will identify some common obstacles to creativity and offer a small toolkit of methods for working through or releasing them.
To help place the led practices within a broader field of art and mindfulness practice, I will present artist's work and mindfulness research related to the exercises covered as well as suggested further reading, workshops and courses.
The session will offer a toolkit of drawing and mindfulness approaches for integrating mindfulness into a daily routine to enhance well-being, creativity and resilience. The methods presented are playful and exploratory in nature and offer potentially new ways of seeing and relating to one's experience.
The session is suitable for all levels of experience and background.
What to bring to the session:
A pencil or pen and paper (the back of an envelope to draw on will do!)
(Optional extras) Any drawing materials you have e.g. soft chalk coloured pastels, coloured crayons, felt tip pens, pencil sharpener, eraser.
Clare Barton-Harvey
Clare is a full-time artist, tutor and freelance teacher/trainer, mentor and ordained Buddhist living and working in London. She has been practising mindfulness meditation for over 28 years and trained with Breathworks mindfulness teacher training in 2006-7. She received BA (Hons) Fine Art in 1998, and in 2003 studied drawing, to MA level, at the Royal Drawing School. She has devised numerous workshops, courses and retreats exploring the relationship of drawing, mindfulness, creativity and the imagination. She is fascinated by the relationship of art and mindfulness and how they ongoingly offer new ways of seeing, feeling and thinking which can be deeply liberating, refreshing and restorative as well as lead to a more enriched experience of the present moment and offer us greater access to our innate creativity, wisdom and compassion. Drawing is an essential component in her work and draws inspiration from a range of sources including the forest, meditation, Buddhist philosophy and the science of mind. She works with organic natural pigments foraged from plants and rocks, and she has come to see that working with natural materials is integral to the vision of human ecology that she explores in her work. Her work is based on the view that if one enters deeply enough into one's 'experience', then one finds the 'universal'. Clare is co-founder of Limina Collective who specialise in bringing together art and audiences through mindful engagement and she works as a freelance drawing and mindfulness teacher/trainer in a variety of locations including The City Lit, The National Gallery – London, British Museum, British Library and Pallant House Gallery. She is a passionate workshop leader and facilitator who enjoys inspiring others in practices that she has learnt and benefits so much from herself.